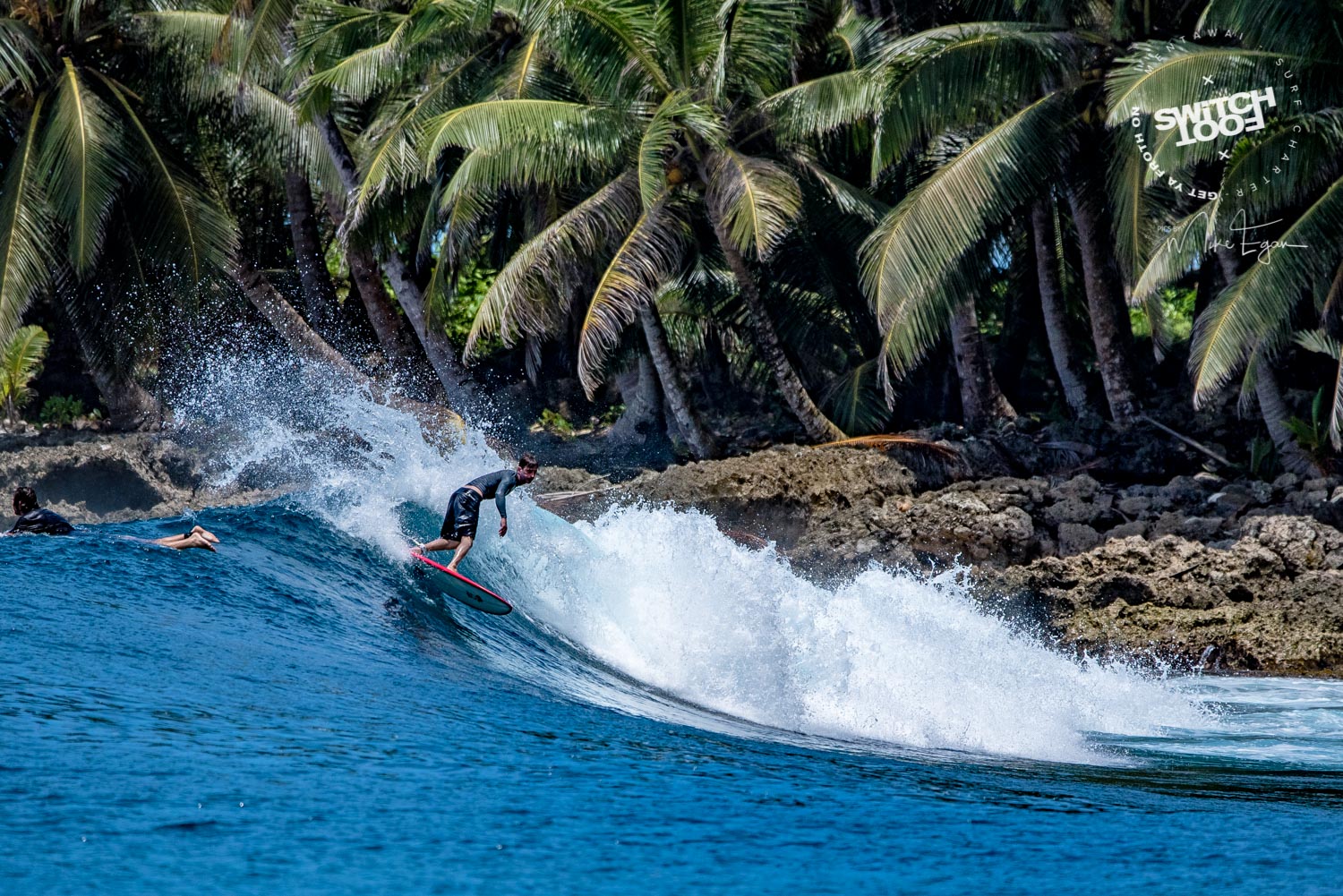 We've just finished our second trip of 2019 with guests from the Bra Boys and few frothing lads and one lady from France.
It was only short eight day trip this one however our Captain, Jason Quinn got the best out of it as usual and navigated Switchfoot in position to hit 14 breaks over the 8 day trip with waves ranging from 3-6ft and light and variable winds most the time which made for really fun rippable conditions. Lances Left especially was a standout being a fun clean & perfect 3-5ft a few times.
The guests were surfed out most days, surfing 3 or more sessions. The French guys hardly got out of the water, they were sunburnt but stoked to be back in the warm water with clean fun barrells and walls on offer.
Brad, Phil, Mike and Aidian from the Bra were always hunting and on the good ones. Onboard they were running a muck as usual with Bintangs and beer bongs in hand - it was pretty funny to see and cool to hang out with these fellas again.
Anyway here is a few shots Mike Egan our onboard photographer got from the trip, enjoy!
If your interested in booking we have peak season trips still available, so flick us an enquiry.
1 - 12 JULY :: 10 DAYS / 11 NIGHTS
5-7 berths available ENQUIRE NOW
14 - 25 JULY :: 10 DAYS / 11NIGHTS
BOOKED (DAMO) TELO TRIP
JULY 26 - 6 AUG :: 10 DAYS / 11 NIGHTS
ENQUIRE NOW
AUG 7 - 18 AUG :: 10 DAYS / 11 NIGHTS
ENQUIRE NOW
AUG 20 - 31 AUG :: 10 DAYS / 11 NIGHTS
ENQUIRE NOW
SEPT 2 - 13 SEPT :: 10 DAYS / 11 NIGHTS
BOOK NOW
SEPT 28 - 9 OCT :: 10 DAYS / 11 NIGHTS
ENQUIRE NOW
OCT 11 - 22 OCT :: 10 DAYS / 11 NIGHTS
ENQUIRE NOW
OCT 24 - 4 NOV :: 10 DAY / 11 NIGHTS
ENQUIRE NOW
NOV 7 - 18 NOV :: 10 DAY / 11 NIGHTS
ENQUIRE NOW