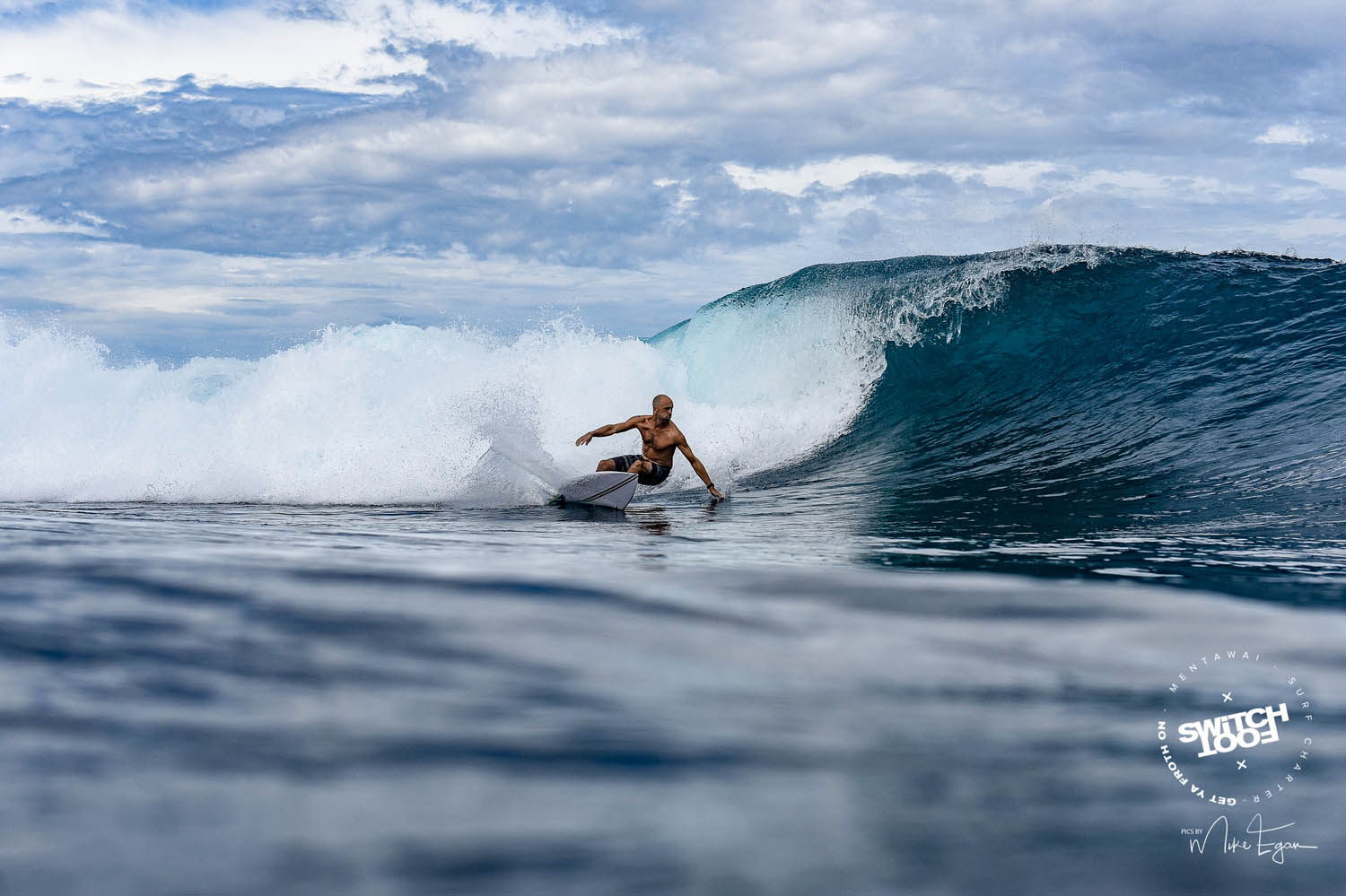 Our 4th trip for 2019 from May 11th-22nd consisted of a group of lads from Newport on the Northern Beaches for Kian Stewarts 50th. The boys were keen to get some waves, get some fishing done and sink few tins and my god, did they gave it a pretty good nudge or what!
Although the waves the didn't really peak as the charts predicted Jason Quinn the Captain still made sure the boys were on the best of it and had them surfing every day and still even scored pretty good Thunders, HT's and Telescopes, with waves ranging in the 3-6ft range.
In their time off surfing the fellas managed to set a epic new all time fishing record for the Switchfoot with over 25 heathy sized Spanish Mackerel's, GT's and Wahoo's ranging from 4kg up to about 9kg. Usually we get a couple good size fish every trip but these blokes just killed it, 25+ fish is an amazing effort!
For all of you frothers out there looking to do a trip we have a special on now for all remaining available trips of 2019 & it's only $3250 per person - that's over $1000 off per person if you book the boat for 8-10 people and it includes free Pro Photography plus all this:
2 TENDERS FOR SURF AND FISHING TRIPS | ALL MEALS, DRINKS & SNACKS | 25 CASES OF BINTANG BEER
USE OF ALL EQUIPMENT ONBOARD | 2 SUPS | QUALITY FISHING EQUIPMENT | SNORKELLING GEAR | AIRPORT TRANSFERS IN PADANG | MENTAWAI TAX
So get Ya Froth On and get in contact via email below! Yew!